Welcome to the Merkel Public Library.
---
The Merkel Public Library has public internet access to 5 computers and 1 children's computer. Printing information is available from all the computers. The Merkel Public Library can provide copying and faxing also. The library collection has over 9,300 items including books, videos & audio materials.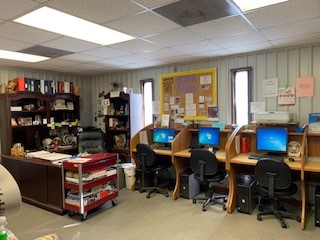 We also have a Summer Reading Program for children which entails a story time and making crafts. The Children's Craft Corner is the 3rd Friday of every month.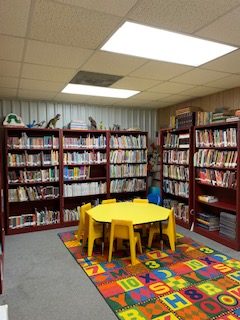 Our mission is to provide a secure environment for lifelong learning & to better inform the community of the services that they have access to.
The Merkel Public Library is open:
Monday – Friday, 11:30 a.m. – 5:30 p.m.
Library Director – Suzy Pack
We welcome anyone to come and check us out.
The Merkel Public Library would like to thank the
Fortnightly Study Club of Merkel
for their many contributions and continued support.